It's friday, loves! And that means I've got some instagram love for you from this past week.
But first, I hope your friday is great! Have any big plans?
N and I are going to our city's First Friday Art Trail this evening. It's a night when local and amateur artists can display their work at different locations all around downtown. We get to ride the old trolley from place to place. We get to drink wine from the local wineries.
It's just all good.
It's been at least a year since I last went so I'm excited to get back to it.
But, on to the photos, because I'm sure thats what you came for!
The last time N and I went thrift shopping in Austin he professed his like for this chair and couch. Here's the picture proof. I know, I wouldn't have believed it either. But there it is.
I have been lightly obsessed with the sheer classic-ness of the J. Crew Darby loafers forever. But, come on, those babies are entirely too expensive for me. I figured I'd be searching in vain for a while before I found a look alike but then.... I found these guys at Zara, on sale.
I know this is a little dramatic for shoes. But, I love them.
My love for summer desserts continue with... strawberries and raspberries with whip cream. Say it with me, yummmmmmm.
I have been creating a bad habit. I've started doing pretty much everything from my bed. I know, I know, it sounds like the dream! hah. But it also makes me feel bad. Like, I haven't left my bed all day! Which is accurate. So I've been trying to make my office more "office-like" and work there more often.
Sorry guys, I need to dust!
And I'll leave you with this gem...
One of my #TBT or #FBF posts - I ran across the screen cap and had to share. My old roomie (current Chicago gal), is a hoot. Things like this happened on a regular basis.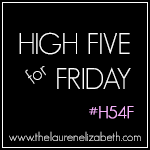 So, what are your friday plans? I'd love to hear!